This is a Sponsored post written by me on behalf of Nutrish. All opinions are 100% mine.
As some of you guys may know, I live with my boyfriend and we have 3 dogs and 1 cat. We love our pets with all our hearts and we always try to feed them the healthiest and tastiest food. These days it's pretty hard to determine if our human food is made with healthy ingredients, so you can only imagine what kind of junk lots of companies put into dog food!
I was recently given the opportunity to get a sample of Rachael Ray Nutrish just 6 dry dog food. (And in a minute I'll tell you how to get a free sample too!) Did you know that Nutrish doesn't contain any corn, wheat or soy? Meat is the number one ingredient followed by 5 other tasty, wholesome ingredients. Nutish Just 6 also has all the vitamins a dog needs to be happy and healthy. And the big one for me? I love the fact that it has no by-product meal, fillers, artificial preservatives or artificial flavors!
But as we all know, the real question is...will your dog eat it? Well, our dog sure did! We only had enough to let one dog try it, but the other 2 kept trying to get at it so we had to put them in another room. And then we had to put the cat in the other room! Yes, you read that right. The cat tried to eat it too!
Here is Buster giving it a try. Isn't he adorable? :)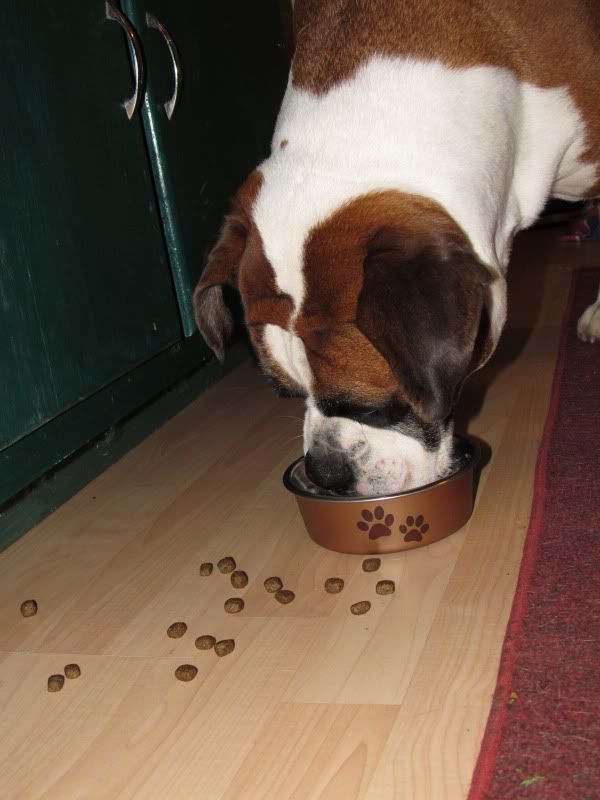 It must have been pretty good because here he goes looking for the bits and pieces that he knocked out of the bowl because he was so excited!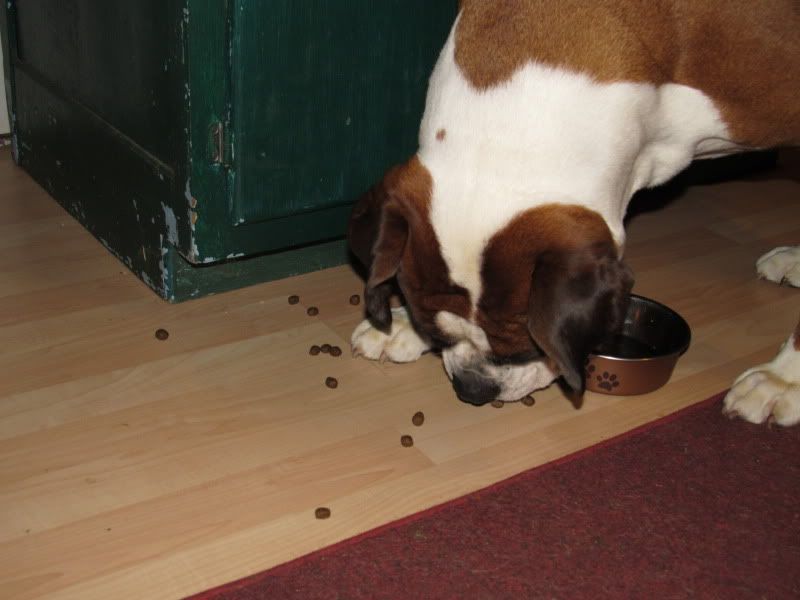 Time to throw the package away...or is it? Buster doesn't seem to think so!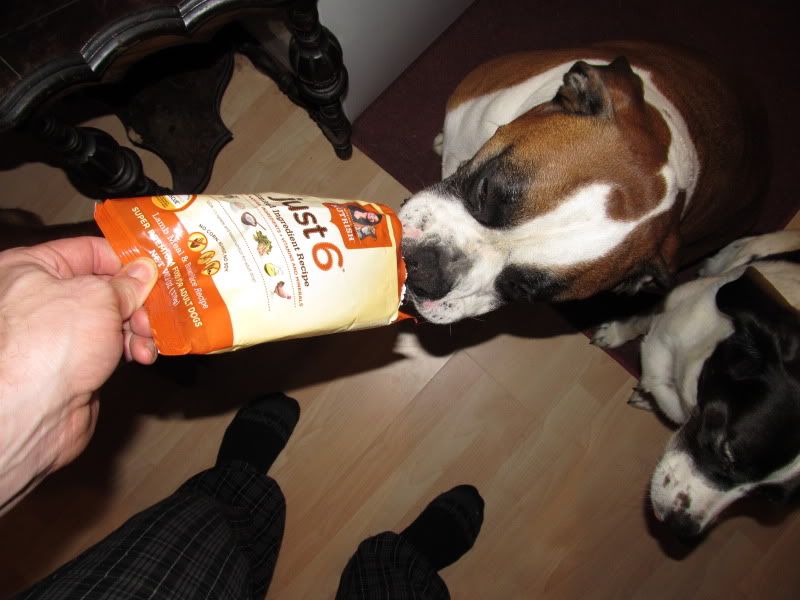 He kept trying to lick the bag! Darla was trying to get in on the action too!
I can't speak for all the dogs in the world, but our dogs are pretty picky and they seemed to like Nutrish a lot! So why not let your dog give it a shot?
Click here to get a free sample of Nutrish for your furry pal! If you'd like to learn more about Nutish, just visit NutishForPets.com.